Summers in Delhi can get bad, really bad. With temperatures soaring up to 45º C easily, even the best of ACs, the coolest of drinks and the best of programmes can become dampening.
But for those who know the chill hills can give you, for those who value change over a lot of other things, for those who love to explore what nature has on offer for us, summers is just another season that can be cheated or for that matter, can be enjoyed. This summer, beat the heat and find your joy in one of these exotic destinations.
1. Kalsi, Uttarakhand
This little known town finds its place along the bright, crystal clear waters of Yamuna, unlike the dead creature you encounter in Delhi. While the fine landscapes of Doon Valley, Katta Pathar where the Yamuna first comes out of the mountains, scintillating 180º panoramas of the Chakrata Hills and the celebrated 3rd century BC Ashokan Rock Edict are routine sights, the one of its kind river rafting on the Yamuna, and leisurely drives and picnics make for a perfect trip.
Uttarakhand Travel Guide  Book Your Trip
2. Almora, Uttarakhand
The 500 year old town is pretty much an offering in itself. With the beautifully paved roads and amazing mountain views, Almora becomes a treat for those who like to while away their time dating the nature. Other attractions include Gobind Vallabh Pant Public Museum, Bright End Corner which is the sunrise and sunset point, and numerous temples. And if you ever visit this place in spring, during the Mahashivratri Mela, you'll witness droves of pilgrims coming to worship and celebrate.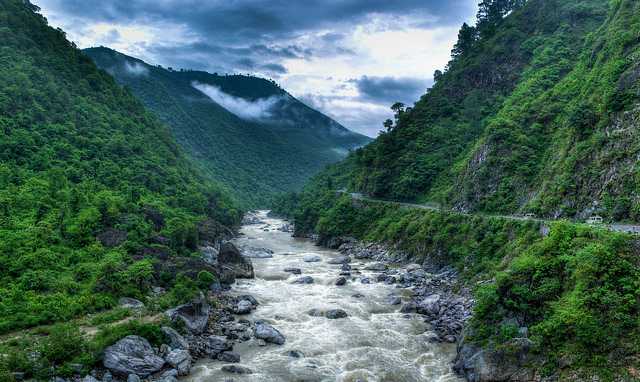 Almora Travel Guide  Book Your Trip
3. Dharamsala, Himachal Pradesh
Most people know Dharamsala for the beautiful stadium surrounded by snow laden peaks in which Kings XI Punjab play their IPL home matches. One of the most spectacular hill stations that I've travelled to, it is home to the 14th Dalai Lama. There is Kotwali Bazaar, the Kangra Art Museum and the Yol Camp where Italian prisoners of war were lodged during World War II, for sightseeing. With the lively McLeodganj in Upper Dharamsala and the traditional Indian hill settlement in Lower Dharamsala, this place is a must visit.
Dharamsala Travel Guide  Book Your Trip
4. Ranikhet, Uttarakhand
As per the forklore, Rani Padmini was so impressed by the place, that her king Raja Sukherdev built her a palace and named the place Ranikhet. This might be just a myth, but one thing is for certain that this place impresses one and all. Right from the three hour beautiful drive to the snow clad mountain spectacle that you witness upon reaching Ranikhet to the Chaubatia orchards and Army Golf Course in Upat, the place is a good break for urbanites.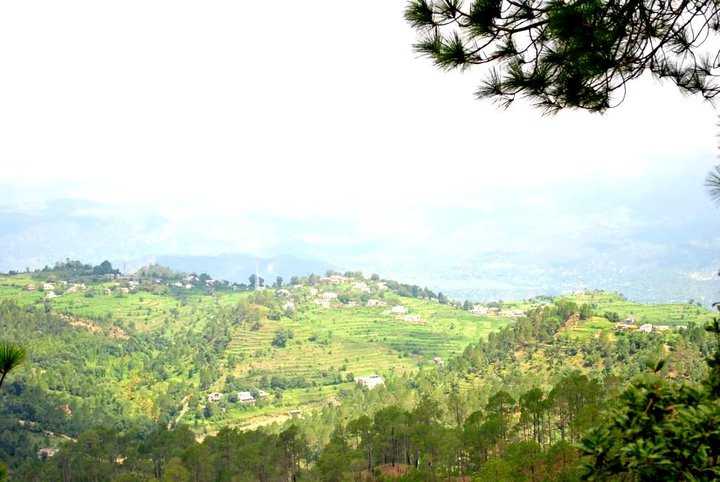 Ranikhet Travel Guide  Book Your Trip
5. Morni Hills, Haryana
You can feel the difference when you turn left from the highway for Morni Hills. The hills have a tranquility and calmness of their own, Morni Hills being no different. The six hour road journey sets up the break beautifully with a range of flora and fauna. You can trek down to the Tikkar Tal or visit old ruins of the fort. A birders' delight, over a hundred species inhabit the area. Following the lost Sarasawati could be the perfect ending as you come across some of the pre-Harappan and Harappan sites on the way back to Delhi.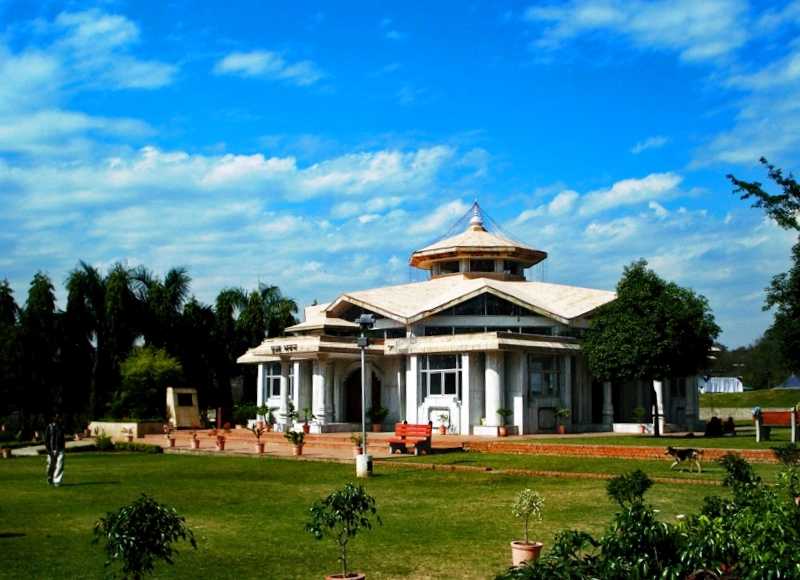 Panchkula Travel Guide  Book Your Trip
6. Dehradun – Robber's Cave – Lansdowne, Uttarakhand
If you are looking to enjoy few days in the lap of the hills, this might be it. With the urban yet calm feel, Dehradunoffers the peace of its ancient forest enclaves in the Shivalik Hills. Places like Sahastradhara, Robber's Cave andLacchiwalla are famous picnic spots, while shopping at the Paltan Bazaar offers an experience unlike any other. Coming a little higher to Lansdowne, it still has traces of colonial bungalows, winding roads, ornate gates and window sills. Serenity and quietness are the only things here, other than the famous Tarkeshwar Mahadev temple.
Dehradun Travel Guide  Book Your Trip
7. Naukuchiatal – Sattal – Bhimtal, Uttarakhand
As the name suggests, Naukuchiatal is a nine cornered lake, Sattal is a group of seven interconnected lakes andBhimtal is associated with the Pandava brother Bhima. The water in all the lakes is really clean, and looks beautiful. The one who is able to see all the nine corners of Naukuchiatal from one spot, as the word goes, attains nirvana. Since nirvana isn't powerful enough an attraction to drag you to these lakes, paragliding, trekking, rafting, kayaking and the lakeside church are also there to keep you engaged.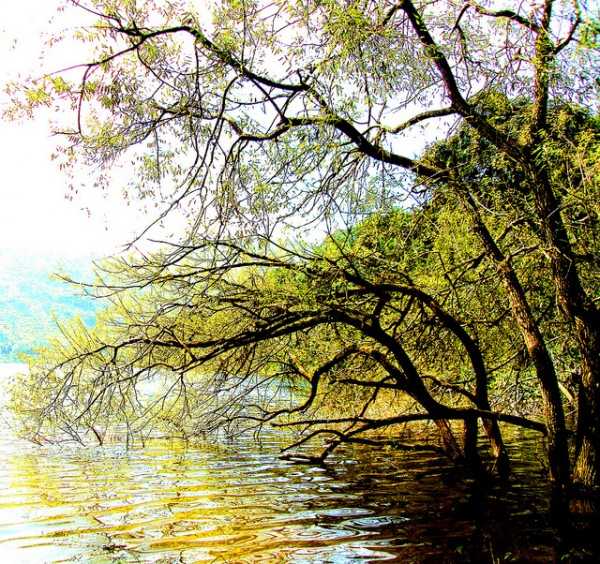 Naukuchiatal Travel Guide  Book Your Trip
8. Auli, Uttarakhand
Dotted with apple orchards, oaks and deodars, Auli is a popular hill resort in the Himalayan range dating back to the 8th Century AD. It is a popular destination for those who love skiing. Located at 2800 meters above sea levels, it is home to mountain ranges of Nanda Devi, Mana Parvat and Kamat Kamet and has a lot of religious destinations scattered around it.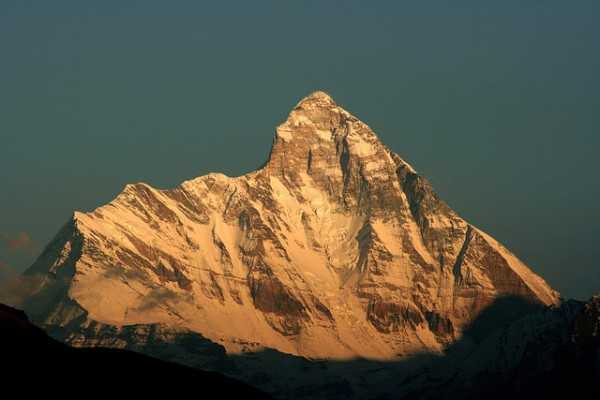 Auli Travel Guide  Book Your Trip
9. Rishikesh, Uttarakhand
The land of the gods, Rishikesh has Ganga flowing through it. It is a perfect blend of traditionality and modernity. On one hand, there are the Sadhus with their chants, people devotedly trying to reach the Ram Jhula and Laxman Jhula, and to take holy dips, while on the other hand, in the same waters, people are enjoying the wrath of the water by river rafting. A long 17-km trek up the east bank of Ganga takes you to Neelkanth Mahadev Temple. For the shopaholics, there are dozens of shops selling religious goods, Nehru jackets, gems, natarajas, and the comic books that bring the legends of Hinduism and India's history to life.
An apt holiday for those who live life to the fullest.
Rishikesh Travel Guide  Book Your Trip
10. Arki, Himachal Pradesh
A small town located in the Solan district, Arki is located 52 kms away from Shimla and is home to a lot of temples with striking architecture. The Arki Fort is a great viewpoint and if nature permits, can allow people to see as far as Kasauli and Shimla Hills.  Arki's great patron of the arts Raja Kishan Chand was responsible for Diwan-i-Khas, the lavish interiors of the great audience hall in Arki Fort. The picturesquely located fort, now in the ranks of historic heritage hotels, is a good destination for history buffs, connoisseurs of art and peripatetics.
Arki Travel Guide  Book Your Trip
And here are two bonus entries for all our readers…
11. Ramgarh, Uttarakhand
An eight hour journey from Delhi, the wild orchards here become the perfect picnic locations for Delhiites. At a height of approximately 5870 feet, the forested hillsides and babbling rivers make Ramgarh more magical. With the journey being as beautiful as the destination iteself, attractions like Shiva Temple and Khairna Bridge, andactivities like angling, rock-climbing and rappelling, it really is one interesting location to visit.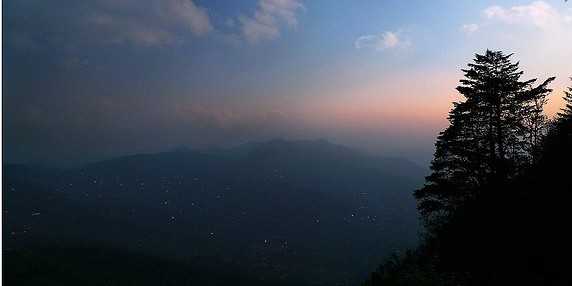 Ramgarh Travel Guide  Book Your Trip
12. Palampur, Himachal Pradesh
This place in the Kangra Valley is ideal for tea plantation. Realising this, the Britishers used Palampur as a production centre of tea. Now famous for 'Kangra Valley Tea', the hills here are covered by forests of oak, pine and deodar. You can drive to the nearby Andretta, which is an artists' colony, to the Tashijong Monastery, to thepalace of the crescent moon, Taragarh, which is a 15-acre wooded estate in Kangra Valley surrounded by tea gardens, or to the forts of Kangra and Sujanpur Tira for some sightseeing as well.
This article has been contributed by Holidify.
Holidify is looking for interns. Click here for more details and apply here. 
You should also check out:
10 places near Mumbai you should go exploring with friends this weekend!
15 places to go to with your friends before you graduate!
10 Road Trips in India you need to take with your college friends this year!
Comments
comments