1. #100HappyDays
You must have seen a lot of your friends on Social Media sharing pictures hastagged with hundred happy days. If you didn't already figure it out, #100happydays is a campaign that picked speed early this year, urging people to find one thing to be happy about, everyday, for 100 days and post a picture of whatever made them happy. Be it lunch with a friend, a walk with their pet, a new record run or just scoring good in an exam. The campaign was well received by people from all walks of life, from youngsters to celebrities, and is still running.
2. #GoodVibes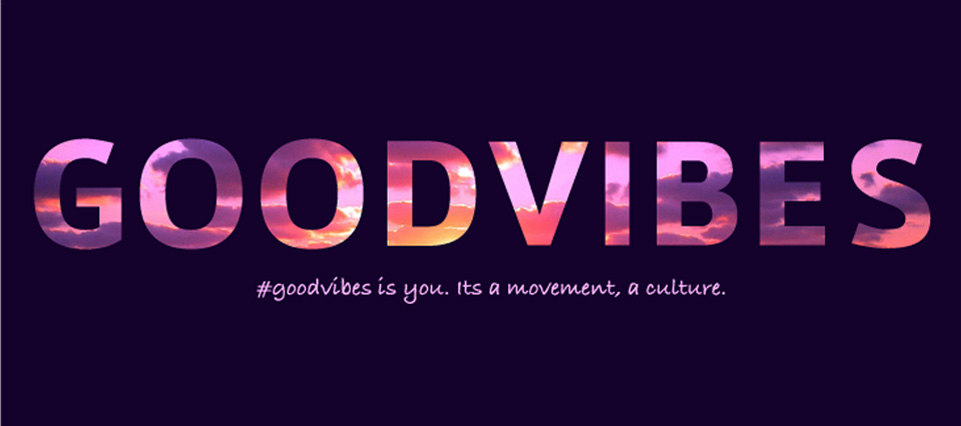 Viber recently started their #goodvibes campaign, in which they encourage people to share the little moments from their life, that make them happy and instantly put them in a better mood. Whether it is seeing your favorite team win, seeing your friend across the college canteen or  when you catch your favorite song on the radio and get a text from soemone you like, #goodvibes celebrates it all.
You can be part of the #goodvibes campaign too! Become Viber #goodvibes Brand Ambassador and win free talk-time, all expense paid trip to Goa, Pondicherry, gift vouchers and a place in the #goodvibes world tour.
Click here to Sign Up for the #goodvibes ambassador program.
3#BanBossy

Sheryl Sandberg, chief Operating Officer at Facebook and author of the best-selling book "Lean In", gave life to the #BanBossy campaign, arguing the negative put-down stops girls from pursuing leadership roles.
"When a little boy asserts himself, he's called a "leader." Yet when a little girl does the same, she risks being branded "bossy." Words like bossy send a message: don't raise your hand or speak up. By middle school, girls are less interested in leading than boys—a trend that continues into adulthood. Together we can encourage girls to lead." Sandberg explains.
4. #JaagoRe

The #JaagoRe campaign started by Tata Tea is a perfect example of how a brand can take up a cause which aligns perfectly with the core of the brand and works well for the cause itself. It has over the years awakened millions of people by addressing serious issues like voting, corruption and positivity. This campaign, which highlighted social issues like corruption and voting long before they became topics of conversation, has made the Tata Tea brand youthful and edgy. The past #Jaago Re campaigns have had a tremendous impact – the campaign which kick started in the year 2007 has most recently taken on the task of addressing deep rooted mindsets and biases against women in the country.
5. #OhYesAbhi

Pepsi has always been known for it's youthful campaign in the past with #YeDilMangeMore and #YeHaiYoungistaanMeriJaan. This time, they brought a new one just before the IPL season, that was meant to target the youth, depicting their impatience to go get things done, yet maintaining a positive attitude. They made a point to choose their celebrities carefully – those who made it big early in their career – along with regular youngsters to show how one's impatience to act now and following one's heart can be exciting.
Comments
comments