1. The Breakfast Box:
Breakfast in layman language means breaking fast of around five to six hours, which is the minimum a human sleeps. According to doctors, dieticians and nutritionist, a normal human body burns and structures fats and nutritional properties the best after breakfast; making breakfast the most essential meal of the day.
The Breakfast Box is a doorstep delivery service of the most important yet oft-skipped meal of the day: breakfast.
The Breakfast Box works with healthy yet tasty mix of recipes that are packed and delivered. During initial days, the team realised that people wanted the product on certain days which is when they started opening up their product to the open market.

2. ReferMe:
REFER ME is an online recruitment platform based on employee referral exclusively for those seeking job change urgently or up for a new job with a commitment of attending the recruitment process. Register, and apply for job via create refer me .Any jobseeker can apply for free of cost but deposit 500/- to have his or her c.v in their format and also to cater for the cost of notifications thus become a Premium member .Premium Membership will allow a candidate to access employee referral services for the next three months.

3. Aeka:
Aeka Biochemicals Pvt. Ltd. is the first entrepreneurial biotech company in Kerala that has been started by young women. Founded by Miss Aardra Chandra Mouli and Miss Gayathri Thankachi V., both of whom have a background in biotechnology and biochemical engineering, the company undertakes the manufacture of biotechnological, biochemical & enzymatic products, chemical products or extracts of biological origin.
Aeka Biochemicals undertakes the research into and manufacture of biotechnological, biochemical & enzymatic products, chemical products or extracts of biological origin that have application in research, agriculture, environmental remediation and healthcare. The first product range from Aeka is a series of microbial plant growth promoters for organic and chemical-free agriculture, for all scales, from house gardens to plantations.

4. Jombay :
Jombay have made a constant attempt to help companies and individuals reimagine HR with their Products and their Thought Leadership. They strongly believe in "If serving is below you, leadership is beyond you."
Jombay works with more than 150 customers to help them around Talent Identification, Performance, Promotions, Learning & Development, HiPo and Leadership Development. Their clientele includes marquee customers from major sectors such as BFSI, IT & ITeS, BPO/KPO, Pharmaceuticals, Retail, FMCG, Hospitality, Manufacturing among others.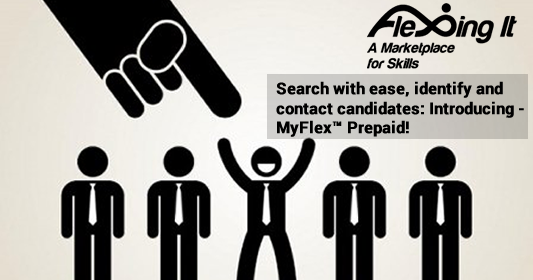 5. Flexing It:
Flexing It™ is a curated marketplace that connects organisations to professionals and expertise on an 'on demand' basis for projects, consulting assignments, advisory roles and part-time resource needs. Their vision is to be the largest platform for freelance and project-based work for business skills, leveraged by millions of independent professionals and the organisations that need their expertise.
Flex Score™ determines the matching profiles for a project, using this score the Flexing It™ system organizes all applicable profiles into Perfect, Best and Good fit to permit ease of shortlisting.
Looking for an internship in a startup? Take a look at the latest startup internships on Letsintern today.
Comments
comments