What is the worst nightmare of every student? Boring lectures? Tons of books to read? Exams? Or, eccentric professors?
You have another thought coming: College papers!
Admit it: Most students hate writing essays. Every time you get a writing assignment, you stop seeing life through rose-coloured glasses, don't you?
Yeah, it's hard to love writing when they tell you what topic to choose, how many words to write, and what structure and references to apply.
And, what about the fate worse than death, aka deadlines? These evil monsters kill your inspiration, bringing nothing but nervousness and procrastination.
Restrictive guidelines make you a lazybone who starts writing papers of hours before the deadline, turning their Pulitzer-worthy masterpieces into mere balderdash.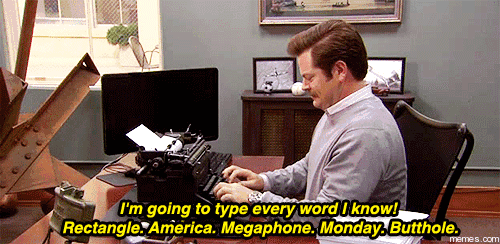 Still, you need a grade. No wait! you need a high grade!
Luckily for you, simple yet effective writing hacks exist for bone-lazy students to turn their scrawl into a lip-smacking sample of academic writing.
Read others' papers
Reading helps you develop a personal writing style, so try to outweigh your lazy nature and read works of your peers and academics. It's a great hack to learn writing styles and techniques, as well as get some arguments for your work.
The more you read, the easier you'll brainstorm and structure your college paper. It's not about plagiarizing but developing your writing flow to avoid blocks and burn outs.
Forget Wikipedia
Even the founder of Wikipedia discouraged it's academic use, by the way. Try not to use it for your college research/paper.
Wikipedia is great for getting an idea of the topic, but it's not suitable for college-level work. However, you can use this encyclopedia for research: the footnotes of its pages are full of relevant studies, which you can use as references on your subject.
Ask for help

Don't miss a chance of getting help from the available social networks on the internet. Online libraries, thematic forums, and communities of professional academic writers such as EasyBib, Bid4Papers, MentorMob, or Mendeley are aimed at helping with research, outlines, references, and proofreading.
Write crappy drafts

As Hemingway said, "The first draft of anything is shit." Don't be afraid of mistakes, and don't even try proofreading and editing your draft while writing. You can always do it once you are done with the first draft.
Ignore rules – just write. You will have time for turning this draft into your writing masterpiece later.
Write the first draft by hand

It helps to express thoughts and ideas the way they come to your head, without having to organize them on screen. This trick works for your better and faster writing.
Start with a quote
Your college paper needs a hook in the introduction, and a killer quote can give credibility to it. Plus, the quote can guide your writing, i.e. make it easier to choose arguments and counterarguments for your paper's main part.
Start from the middle
The number one problem facing all writers is figuring out how to start. Writing an introduction for your college paper is the hardest part, and it usually makes students stare at a blank screen with black despair. Don't wait for inspiration to come, and start writing your essay from the middle: jump to paragraph two or three; after all, you can always write the opening words later.
Avoid distractions
Social networks, emails, and ambient noises – they all are time eaters distracting you from writing, especially when you try struggling with the unwillingness to do it. Turn off the Internet for a while with Freedom and forget about distracting noises with the help of Rainy Mood, Simply Noise, or Soundrown. And don't forget your headphones!
Use tools

Some tools help you brainstorm writing ideas (Quora), some let you organize them (Scrivener, Evernote), some encourage your writing process (IA Writer, Toggl, Desk), and others do proofreading and editing of your paper (Hemingway, Grammarly).With so many free tools developed to ease your writing, it would be a sin to ignore them.
Try Pomodoro
This time-management technique is a savior for bone-lazy students struggling with procrastination. Pomodoro breaks your time into 25-minute patches, during which you work on your paper; and after each patch, you have a five-minute break to spend on meditation, making some coffee, or whatever you want.
Cut unnecessary words
With a 3,000-word essay assigned, it doesn't mean you will unnecessarily increase the length. Cut them with no mercy. Shorten unnecessary words, such as "on two separate occasions", when you can replace it with "twice", or "in light of the fact that", when you can write "because" instead. Clean your writing. Make it meaningful and concise.
Print it to edit
It's easy to miss errors while proofreading your writings on screen, so a nice hack would be to print them out for editing. Also, change the font to highlight errors. The ideal variant would be something with a serif as it's easier for eyes to perceive.
Paste it into Google Translate
After completing your paper, make sure it sounds well. To check its rhythm, as well as avoid any spelling or grammar mistakes you can miss while proofreading, paste the paper into Google Translate and listen to it. Big chances are, you'll discover several tiny drawbacks to fix.
Academic writing can be relaxing and even fun. No, it's not a joke. Pace yourself, and you will survive!
Liked our blog? Comment and let us know. 🙂
Comments
comments