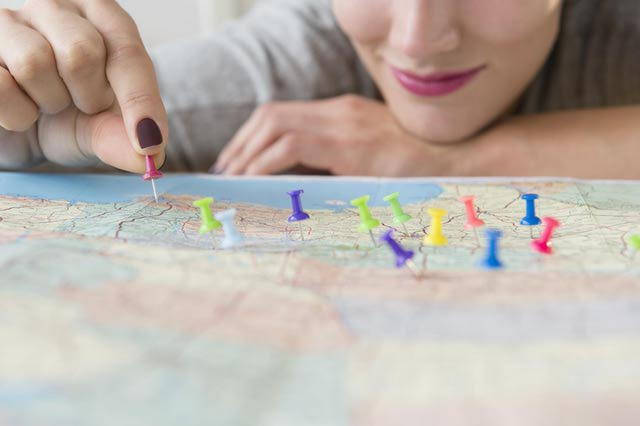 Geography might not be the first choice for most students but it's not a dull and drab course that we think it is. Being successful in this field requires a lot of deep thinking, research and curating skills. So if you're considering to opt for this major, here are a few exciting career options which you can explore –
Urban Planner/Community Development Geography is a natural tie-in with urban or city planning. City planners work on zoning, land use, and new developments, from a gas station renovation to the development of whole new sections of
Geography is a natural tie-in with urban or city planning. City planners work on zoning, land use, and new developments, from a gas station renovation to the development of whole new sections of urban area.  This is also an emerging field of interest and can be tried. Some of the career options after Geography Honors are:-
Cartographer
Cartography is the study of making maps. Book publishers, atlas publishers, government agencies, industries and others are always on the lookout for cartographers to help produce maps. As a cartographer your role will vary widely from the development and design of geographical information to more strategic and technical work.
GIS Specialist
A GIS specialist is a person who works with geographic information systems (GIS) to solve problems, present data, and store information. City governments, county agencies, and other government agencies and private groups are often in need of experienced GIS professionals. Coursework and internships in GIS are especially important. Your computer programming knowledge can be of an added advantage here.
Climatologist
People who study the climate are called climatologists. Agencies like the National Weather Service, news media, the Weather Channel, and other government entities occasionally need climatologists. Though usually, these jobs go to those with meteorology degrees, but a geographer with experience can be the right fit.
Environmental Management
A plethora of environmental assessment, cleanup, and management companies exist throughout the world today. A geographer brings excellent skills for project management and the development of reports like environmental impact reports. This is a very widely required profile with tremendous growth opportunities.
Writer/Researcher
What's more exciting than writing about the subject that you have a degree in and getting paid for it? A lot of journals have vacancies for travel or science writers with people who have an extensive knowledge of the subject. You can put in all your research effort to good use and explore the world of wiring.
So where do you see yourself headed?
Keen on exploring other career possibilities? Watch this space for more course possibilities. Also, keep an eye out for the trending summer internships in 2017.
Let us know your opinion in the comments section below!
You might also like:
What are the career possibilities after English Honors?
Understanding Careers| 5 Things you must know about Digital Marketing
10 Career Options after your Computer Science Degree
What are the career possibilities after History Honors?
What are the career possibilities after Economics Honors?
What are the career possibilities after Graduation in Commerce?
Comments
comments